Automotive Production Industry
AUTOMOTIVE PRODUCTION
Synergy Dry ice blasting helps automotive facilities solve a variety of cleaning challenges, allowing them to increase productivity and improve part quality.
Improve productivity by reducing downtime
Dry ice cleaning is a non-abrasive method that safely cleans molds online, at operating temperatures.
Improve product quality
Reduce scrap
Reduce production downtime
Decrease cleaning time and labor costs
Eliminate painstaking manual cleaning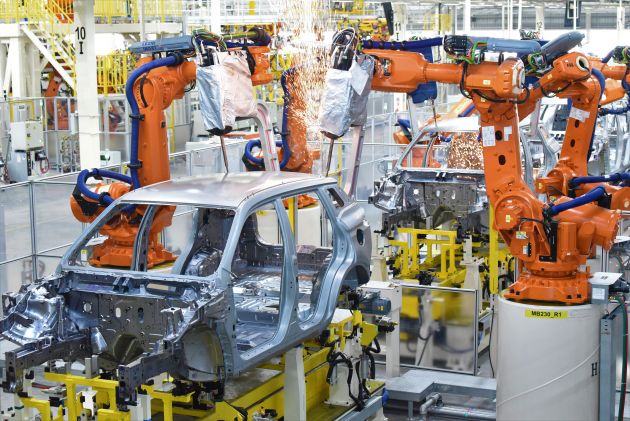 ---
Q & A
Does the engine can be cleaned without dismantling?
Yes, It does. Such as piston carbon, intake valve, exhaust valve and etc can be cleaned by Dry Ice blasting without damaging the part and non secondary waste would drop into the engine piston which cause crankshaft spoilage as the Dry Ice sublimate.

How many application does dry ice blasting have in Automotive industry?
In order to efficient clean on every single part of car with Dry Ice blasting, there are numbers of application such as car undercarriage cleaning on removing tar, mud and etc. Furthermore, Paint stripping as car refurbish. Cleaning engine bay is also one of the application. yet, car suspension and tyre rim can be cleaned as well.